This year, I am doing a year-long training called "Build Your Business in 52 weeks". I livestream it using livestreaming broadcaster to multi -sites including Facebook, Youtube and Twitter. I'm up to week 20 of the training with lots of views and audience.
When are are you stepping out in front of the camera and talking about what people want to hear?
There are 5 reasons to do livestreaming so let's see if they can spark you to do it!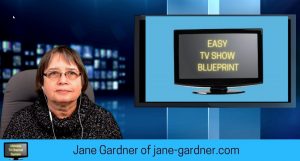 Prove Your Expertise
You can't fake it when you're live. If you don't know the answer to something, you'll have to say so. When you share your expertise live, people are so much more likely to take you at your word.
People Want to See You
When people see you, something different happens than when they look at your writing or a PowerPoint slide show. All of that is great, but something far different happens when you let your audience see you. If you want a truly captive audience, let them see you and feel as if they know you in your live videos.
More Interactive
With live streaming video you can answer questions and talk directly to the person who asked. In some cases, you can even bring them onto your live-streaming video and let them appear and ask live. This is a wonderful way to interact with your audience on a very personal basis.
Get Personal
Live streaming video is more personal than anything you can do live outside of everyone being with you at the event where they can touch you. This is the next best thing. Plus, it's less expensive, which is a win-win because your audience will get to spend time with you and buy your offerings without having to spend 700 dollars on a flight and about the same on a room.
You have Content!
Livestreaming now you have the opportunity to always get the recording of the livestream.
You can add your video to a course.
You can edit your video to make audio recordings for a podcast.
You can get a video transcript and edit it to make an article or even a book if you do several videos.
You can make video clips and snippets to use on social media to create awareness for your business.
If you want to learn more about livestreaming, go to stepinfrontofthecamera.com to learn more about setting up your own livestreaming studio.