[metaslider id=367]
FREE RESOURCES
BE YOUR OWN BOSS
Do you want to change your life and be your own Boss?!
T
ry the BE YOUR OWN BOSS quiz and see whether you have what it takes to be an entrepreneur!
Also there is additional exercises to see how you can be your own boss and what you might like to do as an entrepreneur. Click the image or here
HOME BUSINESS IDEAS
START A HOME BUSINESS
AMAZING TRAFFIC VORTEX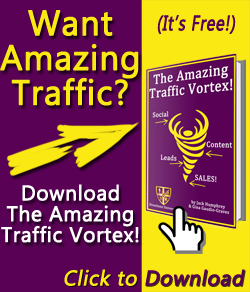 Jack Humphrey, the man who has driven over 1.6 Billion targeted visitors to his, his clients' and his readers' websites over the last 16 years, has done it again!
With his partner, Gina Gaudio-Graves (The "JV Queen"), Jack has created a system that truly is amazing. For one, it works (I know because I've done some of it before with great results!), and for two, it is the culmination of 16 years of driving traffic that only one of the most seasoned internet marketing veterans on the Planet could come up with! I'm going to be implementing Jack's "Amazing Traffic Vortex" model from now on – the whole thing and not just the parts I was already doing!
You can download "The Amazing Traffic Vortex" right now, with nothing more than your email. The whole thing – not a partial guide! Just click the graphic!
RUN A HOME BUSINESS
GROW A HOME BUSINESS
[listly id="WwK" layout="full" per_page="25″]
[listly id="XIN" layout="full" per_page="25″]
[listly id="Wrt" layout="full" per_page="25″]
[listly id="XYS" layout="full" per_page="25″]
[listly id="HBo" layout="full" per_page="25″]
INSPIRATION QUOTE BOARD