Confused about how to start an online business?
Learn how to create and build your digital business in just 4 weeks
Download The
Free Ecourse
Now:
Your Fast Track Guide to a Digital Business in
4 Weeks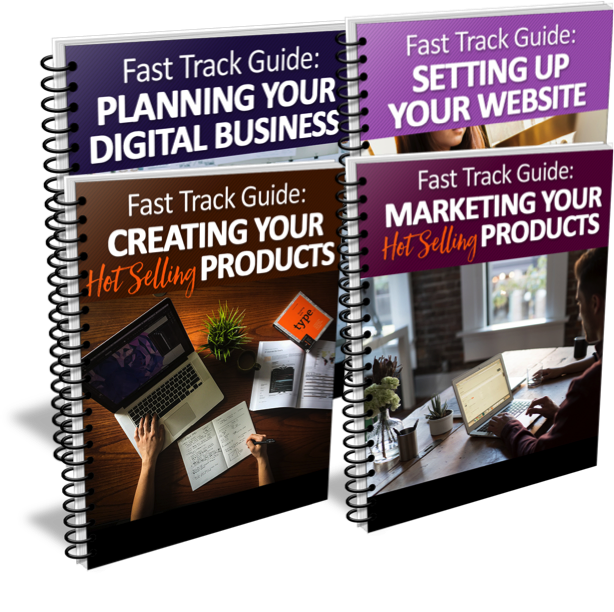 From: Jane Gardner of The Business of At Home Business
Date: 2017 May 
Subject: Start Your Digital Business in 4 Weeks
Dear Wannabe Digital Marketer,
If you've been struggling to start your online business, then you will want to stick around for this. It is now easier than ever to start an Internet-based business that even people with no computer skills can create a store and start selling online in minutes. You just need all of the steps laid out for you. Top sites including Gumroad, Shopify and Bigcommerce give you access to a wide range of tools to make it easy. There are ways to set yourself up in business that will give you a much greater chance of starting and growing a solid business.
In this free ecourse, you will learn how to get your digital business up and running for success.
Sign up now to receive "Your Fast Track Guide to a Digital Business in 4 Weeks". Here's what you'll get:

 A fast track guide on planning for your digital business so you can ensure it's successful

Step by step instructions on how to setup your website for selling your products using Gumroad

Learn how to create a hot-selling product and sell it on the popular vendor site Gumroad

Tips for implementing online marketing tactics that make sales and grow your customer base
Claim Your Free Access "Start Your Digital Business in 4 Weeks"
Simply enter your name, email address and click 'Sign Me Up!' below to instantly receive your tips right away.
Your privacy is protected and your email address will only be used by JGardner Marketing to communicate with you about Digital Marketing and eCommerce related subjects. You can cancel your subscription at anytime.
If you are ready to get your digital marketing business started, then get signed up right now. Just enter your first name and email address above to get the report now.
Here's to Your Digital Marketing Success,
Jane Gardner
President JGardnerMarketing Ltd.
Websites: http://thebusinessofathomebusiness.com
                   https://jane-gardner.com
Copyright © JGardner Marketing Ltd. All Rights Reserved.
11902 229 St. 
Maple Ridge, B.C. Canada V2X 6P8