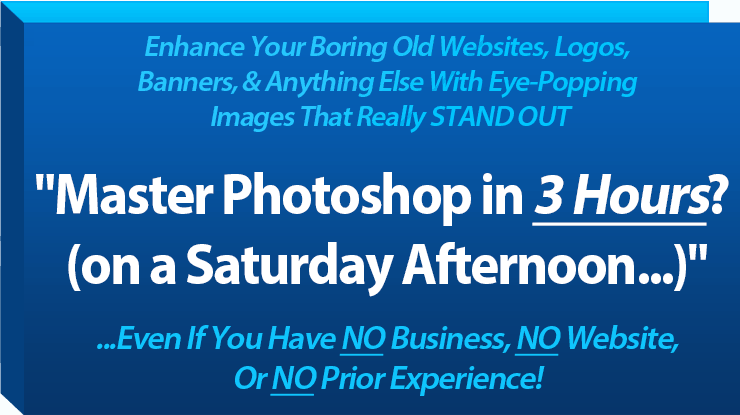 Dear Entrepreneur, 
Are you aware of how important graphics really are?  Every single business in existence require graphics in a plethora of ways.
Some sources are really cheap, and others can cost hundreds (and even thousands) for things like logos, banners, websites, and clipart… all of which are essential for any online business.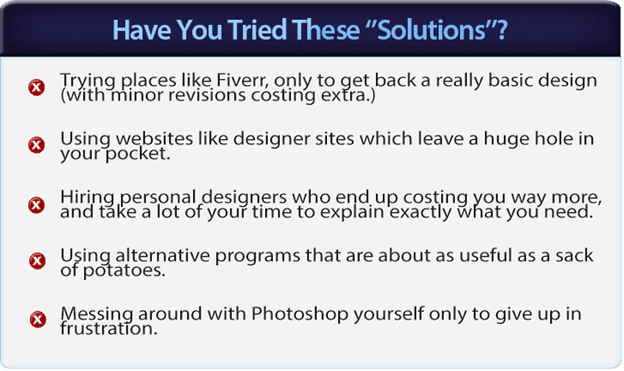 This is just a common problem that we all have to accept and live with… Or is it?
Have you ever considered that you can just do it yourself?
Creating and designing things yourself is the best way to get exactly what's in your brain out into the real world.
It's not as hard as you might think.
What a lot of people also don't realize is that Photoshop is just another tool.
It's not any harder to learn than say, Microsoft Word.  
Photoshop is a huge treasure trove of opportunity.
It's the number one most useful skill you can learn online.
It's obvious that it's not a matter of why you should learn Photoshop.
It's a better question to ask:
Why shouldn't you learn it?
I'm terrible with computers! I can barely check email or Facebook."
"I'm way too busy and don't have time for that!"
"I just don't have any interest in that!"
"I don't think I can do it, I'm not very artistic!"


The simple fact is that there is no excuse for anyone to not learn Photoshop.
You might find it fun, or you might decide to make it your new career!
You might just use it on the side for things you don't want to outsource, or you might sell some images and make cash on the side.
But you may be wondering to yourself:
"Yeah right, no one can teach me Photoshop. It would either be too expensive or just a waste of time!"
We know you are busy and cannot afford to waste months or years fiddling with various options in Photoshop in order to become proficient.
That's why we have created a course that's made just for people like you.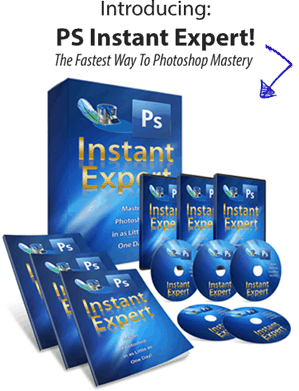 Go from knowing absolutely nothing about Photoshop, to creating and editing professional images in about 2-3 hours!

You will be able to cut out backgrounds like this…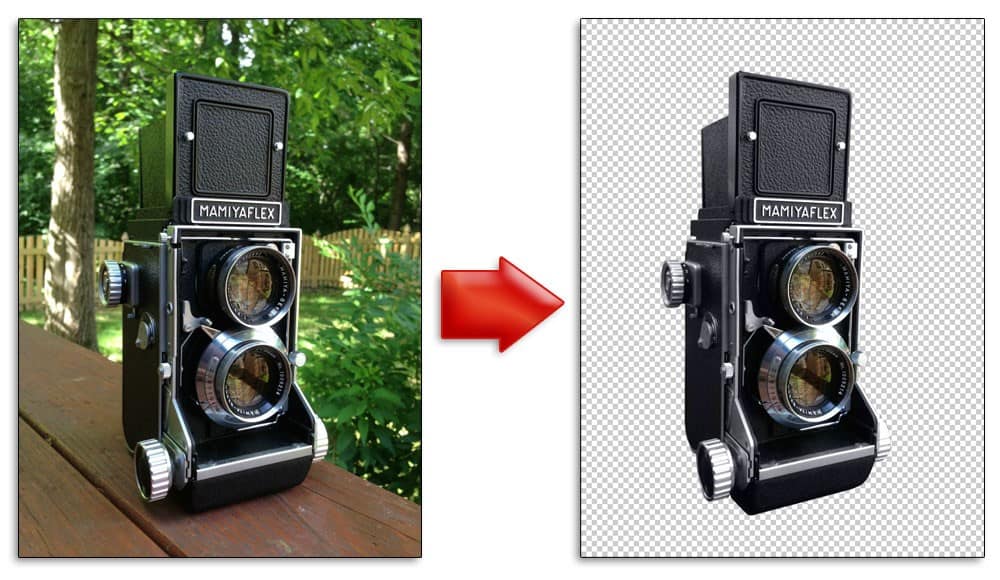 And isolate colors…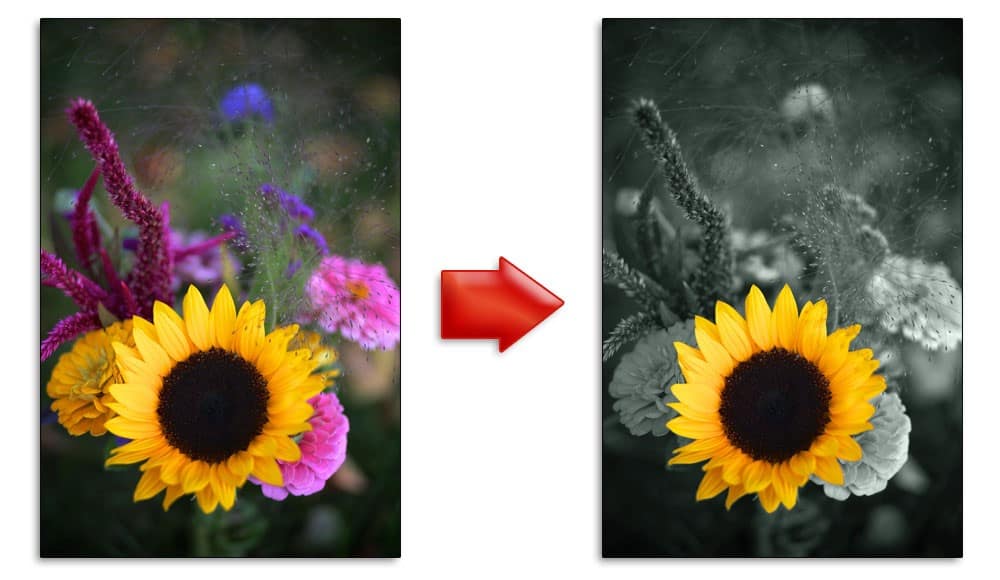 And also be capable of breath-taking image retouching: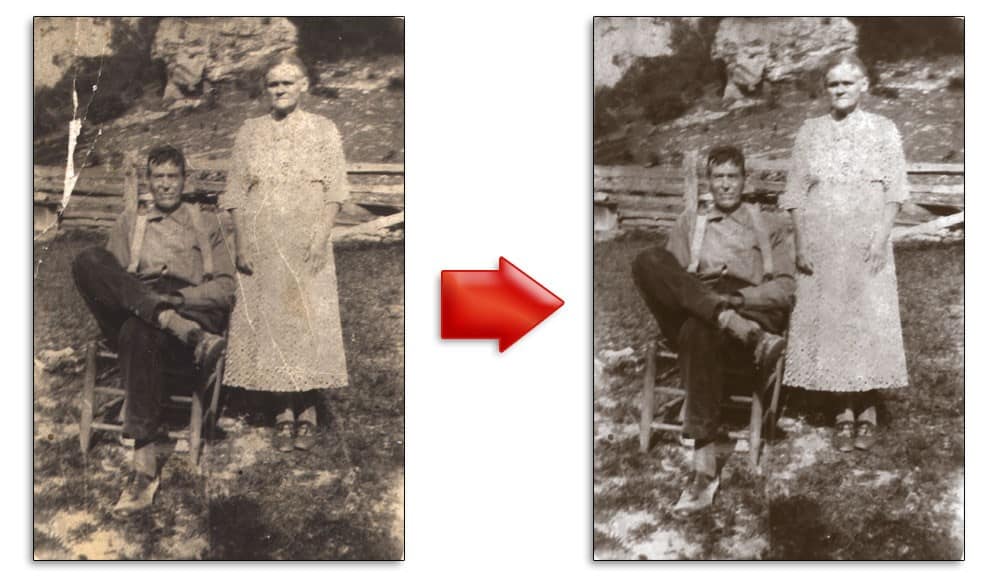 All of the modules are easy to follow and designed to get you through it as fast as possible.
These are the essential tools most commonly used in order to complete the majority of designs.
There is simply no need to learn it all.

Let's face it, do you use every function in MS word?
What about in Chrome or Firefox?
Is it required to learn everything about a program in order to use it successfully? Absolutely not!
People are using images to communicate.
People share photos and graphics more than any other type of content!
More than video, text, or anything else.

Pictures are how people communicate.
Images and graphics are flat-out the lifeblood of the internet.
Photos right now make up 75% of Facebook posts (with Facebook accounting for more than 25% of all internet traffic).
Businesses are posting images more than links and videos. More than anything else!
DID YOU KNOW?
If you're not making money with Photoshop, you're missing out.
Not only can it save you loads in designer fees, but you can easily make a great income on the side, or even full-time. 
There are so many ways to earn from Photoshop…
1. Sell your own photographs.

2. You can create pictures and just sell them.

3. Use your iPhone, a camera to add photos and edit  purely in Photoshop.

4.  You can create backgrounds, icons, vectors, logos, and so much more

5. You can also be a high-price freelancer. You basically sell your work to the highest bidder.

6.You can create original work, or do retouching for others, you can do complete website designs, and so much more.

7. You can drive traffic to whatever you want with Facebook images, eye-candy on Pinterest, blog posts, andinfographics.

8. Set up an Etsy store, or set up a service turning photos in videos.

9. You can take pictures and do touch ups for weddings or events.

10. You can host online classes and teach other people how to use Photoshop, or set up your own Photoshop tutorial site and earn a nice passive income that way.

11. Once you know how to use Photoshop, you can contract out your services to do work for other companies!
The only way to do all those things is if you have the skill.
Traffic is key to earning online, and now you know that images are the way people communicate online. Use that to your advantage!
Would you trade a few hours for that? 2 to 3 hours to learn a skill that can pay upwards of $173,000+ per year?
PS Instant Expert is simply the easiest way to become a professional yourself in as little time as possible. It's designed to get you on the fast-track to Photoshop success.
We aren't going to charge $497.
It's easily worth $297, but you aren't going to pay that either.
You aren't even going to pay $97!
But hold on a second there…
On top of teaching you all the vital tools & tricks required to be a decent designer,
we are also throwing in loads of FREE bonuses to help you on your way:
Bonus #1: Case Studies and Photoshop "Quick Fixes"
3D Reflective Type

Quick Backgrounds Using Filter

Replacing Color

Restoring Vintage Photographs

3D Web Buttons

Background Removal
These are all things you can do extremely fast because of this training. 
Bonus #2: 3-Day Cash Machine
We will reveal how to easily make $500.00 in just 3 days with this secret tactic.
Bonus #3: Instant Image Pro Software Tool
Create professional headers and banners with the click of a mouse!
This tool saves loads of time from doing it yourself, and even more time and money by having a designer make these for you.
 I guarantee you will be blown away by the quality you can produce with a few simple clicks of your mouse.
A Social Media Templates to get you started creating your own Facebook, Twitter, Google+, Instagram and LinkedIn Header is included as well as a couple of trainings so you can get started quickly. 
Bonus #4: PDF Cheat sheet fast-action training.
If you're like me, you might prefer to read and have something to reference as you proceed. 
We've created complete PDF cheat sheets detailing every step of the way, so you can learn that way,
print it out,  and  keep it as a handy guide!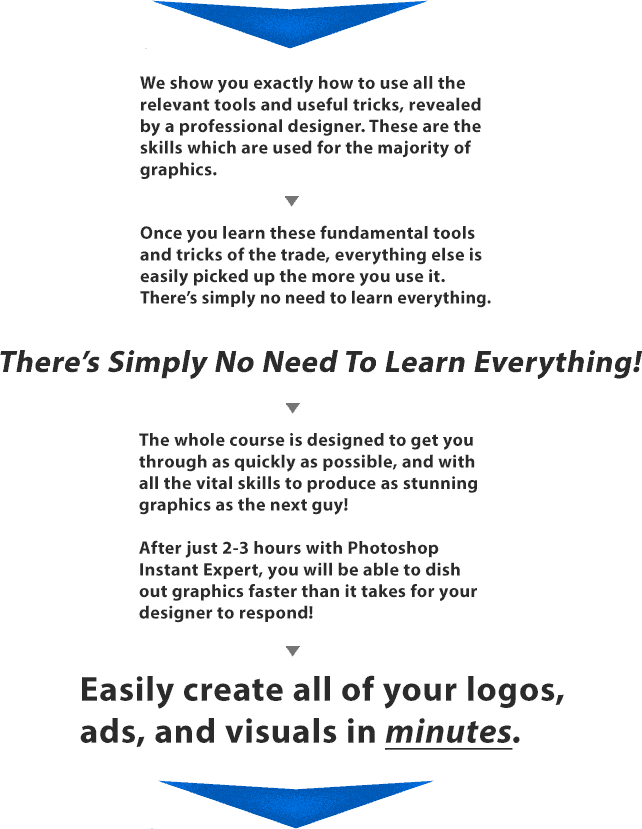 ACCESS TRAININGS for only $27!
Just Click the Button Below Right Now To Get Started!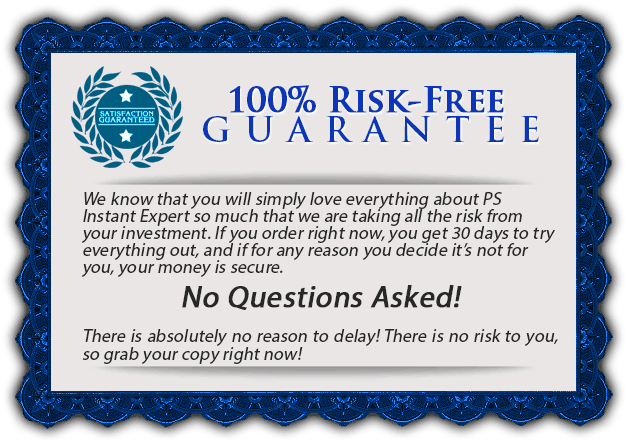 **IMPORTANT!**
Click the button below RIGHT NOW, fill out the form, and gain instant access to PS Instant Expert, and all the Amazing Bonuses!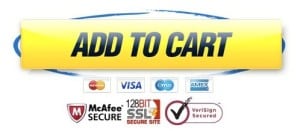 Become an instant expert with Photoshop and know how to produce amazing designs in no-time!
You will be taken straight to the members area, and in just a few short hours you will know as much as the highest-paid designers around.
Remember this is all 100% risk-free on your part, so you have absolutely nothing to lose. 
Thank you for reading and expressing interest in PS Instant Expert, I hope that you take action and use what you learn to build a better life for yourself and your family.
See you on the inside!
P.S. This is the best and fastest way to become an expert with Photoshop. Not only will you learn all the vital elements to being a fantastic designer, you will also learn a number of ways to quickly profit being a designer.  Similar training costs anywhere from $695 all the way to $40,000, and you can save all that (and years of stress) by joining PS Instant Expert right now.
P.P.S. Your investment is 100% secured and you have nothing to lose. Become an expert with one of the best skills around, cut expensive designing costs, and be able to make money effortlessly with your own designs as you see fit! The options are only limited by YOU, and what you decide to do with your knowledge. So Act now or lose out as we are closing the doors for good in just a few short days!
P.P.P.S. If you've made it this far, what's stopping you? PS Instant Expert is the real deal, created from the ground-up by a professional Photoshop master. You unlock all his secrets, tips, and training for a very low price, and you have absolutely nothing to lose. Act now, or you will lose out on learning one of the most vital skills you can learn online, and on one of the most in-demand careers available.
All you have to do in order to become an expert in Photoshop today is click the button below, fill out the form, and take action inside the member's area!