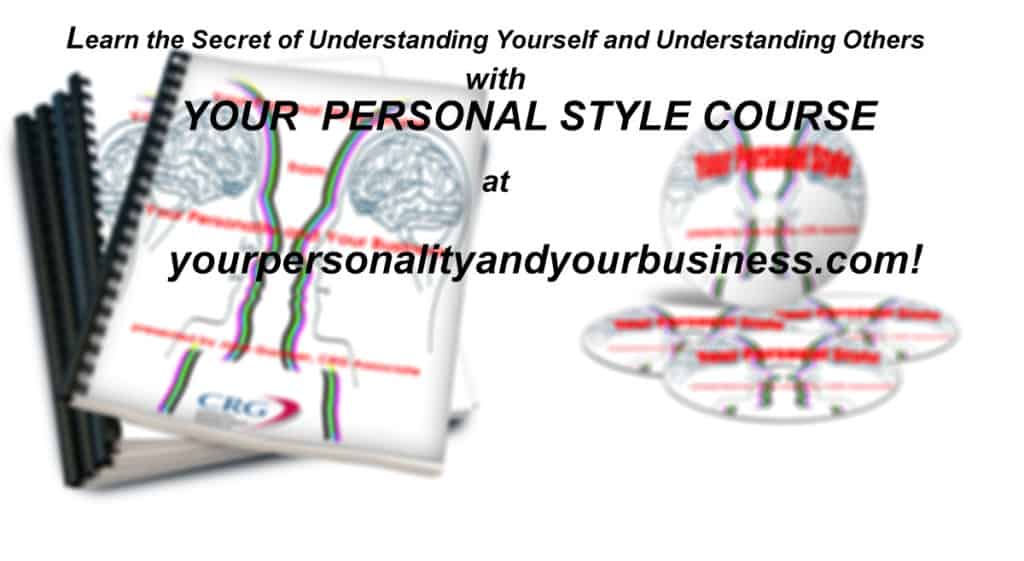 [svpVideo v=1]
Attention Business Coaches, Teachers, Mentors!
The following is a message for every coach, mentor or teacher who have a large audience but can't attract clients to sign up.
Hi, My name is Jane Gardner, CRG Associate. and here's the TRUTH you need to know about your Personality and your business!
Here's the biggest problem you face right now!
Without being able to connect or relate with potential clients, you aren't able to help them with your services!

Without that real connection with you, they won't be willing to trust you to come into your business training.

You don't understand what makes your potential clients TICK!.
And if you're a business coach who wants more clients but can't attract clients to sign up, here's the solution you've been looking for…
Introducing Your Personal Style Course!
Your Personal Style Course helps You:
Establish credibility as a coach and build strong relationships with your clients.

Gets you to know more about yourself and your personality which helps you in your relationships with your family, friends, prospects and

customers.

Gets you instant credibility by implementing the credibility techniques in the course with your potential clients.

Get more coaching clients as people get to know, like and trust you quicker as your relationship grows with them.

Get more coaching clients to develop the deep relationship with you to know, like and trust you and be raving evangelists for you as you

build up a strong relationship with them.
And best of all… you'll start seeing results with "Your Personal Style" right after finishing the course as you can implement the techniques right away.
So again, if you're  a  business coach who wants more clients, understand that this course will:
get you to understand your own Personal Style and how it affects the people around you.

get you to know others Personal Style and how to shift your Personal Style to match others needs.

get you to know who you are and why you have the Personality you do and it will answer all the questions you have about your personality.
Get Onboard With Your Personal Style Course from Jane Gardner, CRG Associate Now!   Your Personal Style course includes: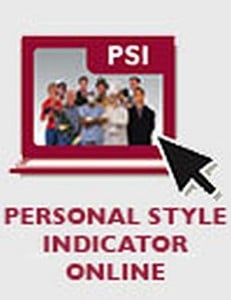 A personal PSI (Personal Style Indicator) Assessment included in the course online delivered at CRGleader.com  at Consulting Resource Group.
This 20-page self-administered and self-scored assessment helps you discover your natural preferences towards time, people, tasks, and situations. Participants identify their specific PSI style pattern(s), which assists them to instantly understand their strengths and potential challenges so they can be more effective at work and at home.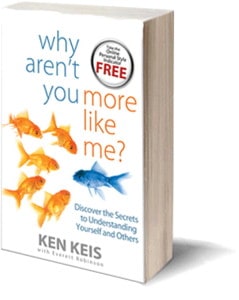 The Book  "Why Aren't You More Like Me?- discover the secrets to understanding yourself and others"  by Ken Keis, mailed to you as your Guide, Textbook and Learning Tool. 
Inside the book there is a complimentary PSI which you can use for a spouse, client or customer! 

A complimentary Online Personal Style Indicator (PSI) assessment—a $45 value—included with the purchase of each book.
You will receive your own personalized 20+ page PSI report on your specific style pattern(s) and how to personally increase your effectiveness with self and others—View a Sample Report
Learn about the one factor that without it you will forever be hindered in your ability to build lasting relationships.

That developing your weaknesses is a myth and highly over rated. You will learn to play and design a life that plays to your strengths and natural predisposition.

Learn how to lead and inspire others who are different than you.

Learn how to match your personal style to the nature of the work and roles so that you will have a fulfilling work life.

Learn to avoid this one condition that without it you will not be able to sustain your engagement or personal energy.

Learn what our parents told us was wrong with us is actually right with us.

Learn about a holistic development model and strategies to advance and improve all the areas of your life.

Learn that what we were all taught about introversion and extroversion is flawed and embrace a more powerful explanation of why we prefer what we prefer.

Be able to intentionally make decisions in all areas of your life with confidence—every time.

Take your personal style knowledge and understanding to the next level with the book Why Aren't You More Like Me?™.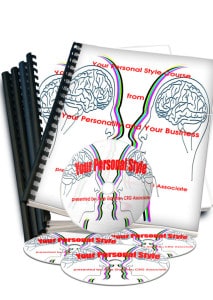 Training Handouts, video lessons and workbooks  and a Professional Development Plan to use in your business when implementing the Credibility Techniques. 
Lifetime access to the course to come back and review the lessons.
1 hour private question and answer session with Jane Gardner, CRG Associate  to go over the lessons and Credibility Techniques  and how you will implement in your business!
As a CRG Associate, I have the training and knowledge to answer any questions

you may have about your Personal Style and how to implement the Credibility Techniques.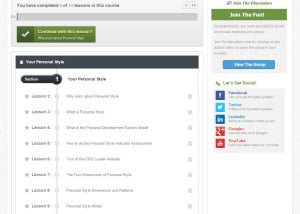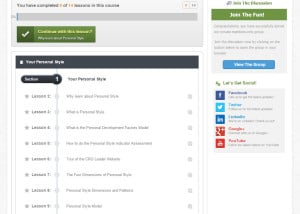 Course Outline
Section 1 

Why you should understand Personal Style

What is the Personal Development Factors Model

How to do the Personal Style Indicator Assessment

Tour of the CRGLeader website and opportunities there

The Four Dimensions of Personal Style

Personal Style Dimensions and Patterns

Personal Style Model
Private Facebook Group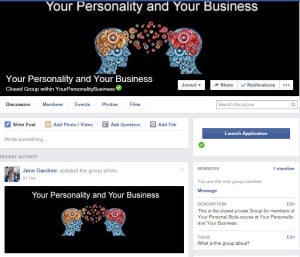 For members only to interact and ask questions about Your Personal Style and the Credibility Techniques to use with their clients.
60 day Free  Membership at The Business of At Home Business  when it launches in April!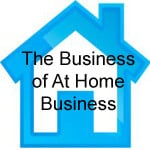 In Summary
Your Personal Style Indicator Assessment Online at CRGleader                                         ($45 Value)
Why Aren't You More Like Me book by Ken Keis                                                                    ($30 Value )
Your Personal Style and Credibility Techniques Training and 

Reference Material              ($197 Value)    

Private Facebook Group for Your Personal Style                                                                               
60 day free Membership at The Business of At Home Business membership site in April  launch!    ( $40 Value )  
20% discount on future courses at  Your Personality and Your Business.

The  Your Personality and Your Business Courses in the future include  
Your Values, Your Stress and your Health, Your Entrepreneurial Style, Your Self Esteem and Your Leadership Style.  

 
                                                                  $197.00