PASSION FOR YOUR BUSINESS
You can have a business that you have a passion about if you follow these ideas when planning your business. Download the eTribe book below and follow the videos.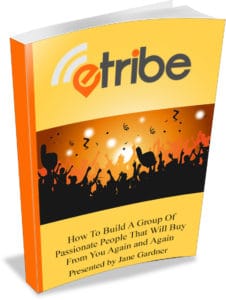 TARGETING YOUR MARKET
DIFFERENTIATION
ENGAGING TO PRE-SELL
SELLING
If you would like to talk further on whether your business is viable idea , you can check out my calendar at http://jgtips.com/call.