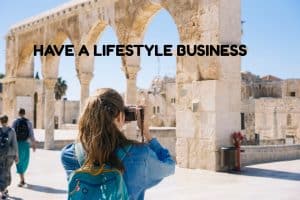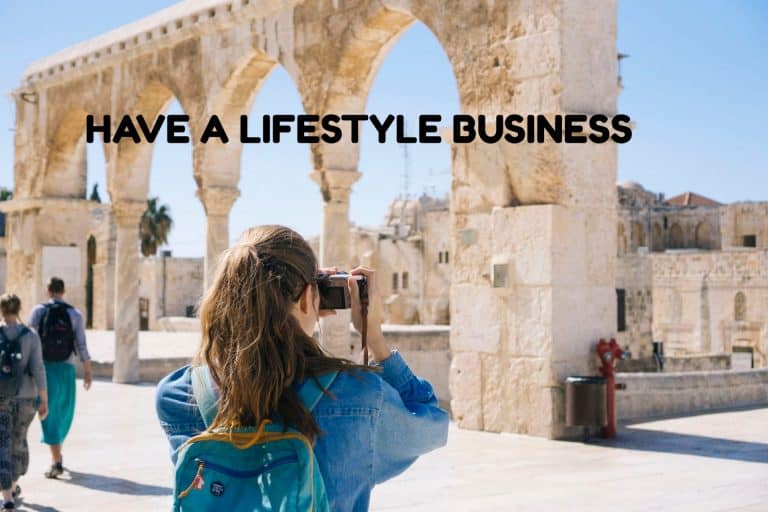 A Lifestyle Business is defined by what you want your lifestyle to be while you are in business.
If you want to travel the world while running a business then there are certain requirements you need to take with you to run your business.
You are going to have to have a laptop computer, Wi-Fi access and smartphone so you can communicate with your home office, Skype or check your email or create your product or service on the computer. You need to be flexible with your time but prioritize it so when bumps in the schedule from delayed ferries or power outage or no access to computer happens, it isn't critical to your business.
If you want to spend 80% of your time with your family and 20% on the business then it is a matter of prioritizing your time. The same requirements for tools like laptop, smartphone and Wi-Fi so while you wait for your child to finish soccer practice, you can write up that document you need to get done in the car.
For these lifestyle businesses, you have to ask the important question " How much money can I bring in from the business which makes it a viable lifestyle business?"
If you want to only work at your business 2 hours per day x 5 days a week = 10 hours.
What can you do in those 10 hours to get the business income you need?
To make $100,000 a year, you need to make $8333 a month. So, 40 hours a month means you would have to make $208 an hour. There are professionals who make that hourly rate so it is possible if they decided to take a year off and only consult 40 hours a month. But what about you and your imagined revenue in your business.
It depends on your skills, of course, as if you have computer programming skills working on software creation you are going to make higher income that a person who blogs about their adventures.
For example, let's say you are travelling the world and you want to blog about your adventures while making money. So, your blog is going to be making money by you getting commissions from any products you might promote on your blog. You won't make millions but maybe you will make $50 or more a month to cover some expenses.