How to Start a Home Business Step by Step
Get started with your Home Business by implementing the training
Wanting to add new income in your family?
Working two jobs but money isn't coming in fast enough?
Always wanted to start your own business but you didn't know how to start?
Then
How to start a home business step by step is a great way to get moving and starting your home business!
How to Start a Home Business Free Training
In this training you will learn that it is possible to have a home business offline or online and there are a few steps to think about before you get started in a home business.
Start your own Home Business Step by Step FOR FREE!
The "Start a Home Business Step by Step" Training will get you started and working on the mindset, research and defining your target customer before you even start making a sale!
Module #1 Develop A Mindset for Success
Module #2 Defining your Driving Vision and Values
Module #3 Pick the Right Home Business for You
Module #4 Identify your Target Audience
Module #5 Decide on your Offer and How you are Offering it
Module #6 Setup the Essentials for a Home Business
Module #7 Branding your Business
Module #8 Pick the Right Price
Module #9 Pick the Right Home Business for You
Module #10 Setup your Marketing.
Module #11 Your Launch Starts Here
Module #12 Tracking your Progress
Module #13 Moving Forward
Module #14 Support and Resources
having the right mindset creates your success
defining your vision will drive your success
deciding on a business model that works for you will create the business you want
knowing who is your customer and where they are and what they want will make you sales
to decide on what your offer is going to be in your new business
to setup the processes and where to find the regulations that will govern your business
to brand your business
to pick the right price based on the value you give rather than be market driven
to setup your marketing to create awareness for your business
to prepare for launching and doing your business in the initial stages
to track your key metrics so you know what is the path you are on
develop a system, plan goals and your time so you can be most effective in your business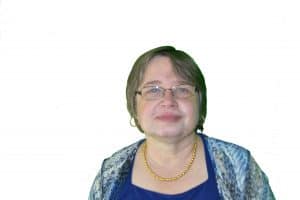 Home Business Expert
Jane Gardner is Home Business expert who has worked with her husband for 20 years in their home-based structural engineering firm. She has come onto the internet to share her knowledge and wisdom about working in home business.
20 years in home business
On board of local Home Business Association
Personal development coach for CRGleader.com
Social Media Marketing 4 years
Join The Course Today FOR FREE!
Why? It is a BETA COURSE so all the STEP by STEP is in there but the webinars and implementation will come later and it will be a paid course! As a BETA Group, you will give me feedback on how to increase its value and information you need more of it to get started in your business!
The course training is available now with a Workbook for you!
30 Day Risk Free Guarantee
Go in and get started on the "Start a Home Business Step by Step" course and GIVE ME FEEDBACK on what you need to get started a home business even sooner! Just email me at jgardner@jgardnermarketing.com with your concerns.