Attract your Ideal Customer 
by defining "Who is my Customer?!"
Create an Ideal Customer Profile in a Week Challenge
Get your Brand Messaging Right the First Time to Build your Group of Raving Fans for your Business! 
Create an Ideal Customer Profile in a Week Challenge
 1.Your Business- how does it solve your ideal customer need or solve their  problem?

2. How to define your Ideal Customer Profile

3. How to use your research to craft your messages

4. How to use tracking tools to measure your success
If you want to attract your Audience ...without too much work and frustration and you want it fast, at an EarlyBird Price, this is for you.
Here's what you're getting and how it can help you NOW.
Questions and Training to get you thinking who is your ideal customer.
6 Days of Daily Emails with Training Videos sent to you with worksheets and questions for you to answer about yourself and your business.
Over 6 Days of daily emails with Training videos, worksheet, questions and ideas about who exactly is your Customer, you should develop your messaging that is provocative and appeals to and attracts your audience. 
You don't have to take years deciding what your customer needs!
With the "How to Create an Ideal Customer Profile for your Business"manual plus your worksheets and resources, you will develop your messaging quickly and focussed within a month.  Your Messaging  is a part of your business that will develop and change over time so you'll have resources to use as your business changes. 
Rather than trying all kinds of messaging and failing, you can focus down to social media messaging that attracts Your audience.
You don't want to appeal to Everyone, you want to appeal to people willing to pay for your solution in your business. 


A live webinar with questions and answers on messaging and its importantce for you to develop for your business 

There will be  four weeks of question and answer Email Feedback while you Fine-Tune your Customer Profile messaging.

Also, A Facebook Group where members can get feedback from fellow entrepreneurs on their messaging! 

I am doing an Early Bird Offer for the Create an Ideal Customer Profile in a Week Challenge  for 2 to 20 people interested in focussing on their customer  Live with me on webinar and the training videos over the 4 weeks.   

After this initial live trainings,  the Create an Ideal Customer Profile in a Week Challenge  will be a recorded webinar training sold for $97. 

For the first 1 to 20 people who want to come on live 
0
day
0
hour
0
minute
0
second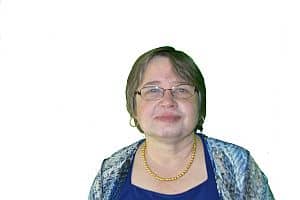 Now that's a tall promise and at this point you may be wondering...
Who Is Jane Gardner And Why Should I Listen To Her?
Jane Gardner is an expert in business training whose accomplishments include:
Education:- Bachelor Degree Zoology /Civil Technician
Work History:- 20 years working in home based engineering office with my husband! The tales I could tell!
Awards, Titles, and Designations
B.Sc. Zoology from University of British Columbia
C Tech from ASTTBC
Consulting Resource Group Associate in Personal Assessement
Personal Info:
Married working with my husband
Artist - check out janegardnerartist.com
Broadcaster - Solopreneur Success Strategies podcast and Web TV broadcast - check out my https://jane-gardner.com/ website

So as you can see, Jane Gardner is uniquely qualified to help you understand everything you need to know about business training, especially if you're looking to start a home business who needs to...get more money quickly in the life but can't...figure out how!

If "The Ideal Customer Challenge" doesn't give you the tools to define your customer 
If it doesn't take you by the hand, step-by-step to get customers...
or if it fails to help you get the tools to, then you will receive a full refund,
No Questions Asked!  
Disclaimer
The information contained in this website is for general information purposes only. The information is provided by The Business of At Home Business and while we endeavour to keep the information up to date and correct, we make no representations or warranties of any kind, express or implied, about the completeness, accuracy, reliability, suitability or availability with respect to the website or the information, products, services, or related graphics contained on the website for any purpose. Any reliance you place on such information is therefore strictly at your own risk.
In no event will we be liable for any loss or damage including without limitation, indirect or consequential loss or damage, or any loss or damage whatsoever arising from loss of data or profits arising out of, or in connection with, the use of this website.
Through this website you are able to link to other websites which are not under the control of The Business of At Home Business. We have no control over the nature, content and availability of those sites. The inclusion of any links does not necessarily imply a recommendation or endorse the views expressed within them.
Every effort is made to keep the website up and running smoothly. However, The Business of At Home Business takes no responsibility for, and will not be liable for, the website being temporarily unavailable due to technical issues beyond our control.
This is the bottom slider area. You can edit this text and also insert any element here. This is a good place if you want to put an opt-in form or a scarcity countdown.