boabwbsales Copy
Thank you for subscribing! and I've included this for you!
Be Your Own Boss Workbook Package
DOWNLOAD IT BELOW NOW !    WELCOME GIFT!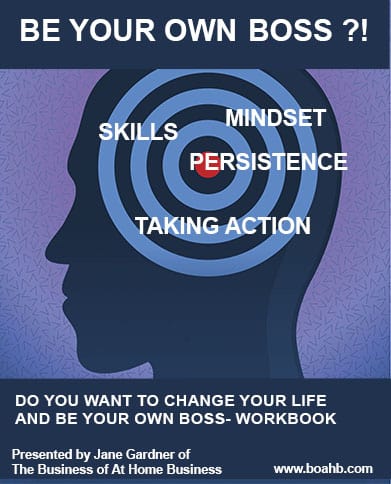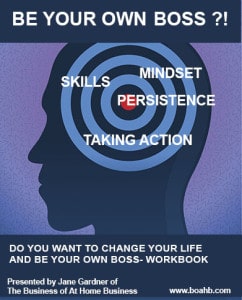 Having escaped from the worker mentality 17 years ago to have the freedom of being an entrepreneur, I know what it takes to make the successful transition from a worker in an office to the freedom of running a homebased business.  If I learned anything doing that transition, I learned that I had to seek advice and mentoring from people who had already done what I wanted to do.   
I have created the Be your own Boss Workbook to help you learn: 
the 3 fundamental steps you must follow if you want to be an entrepreneur

how to avoid losing motivation and drive

how to achieve your goals quicker

how to eliminate the fear of being without a steady paycheck

how NOT dealing with your fears can cost you serious money in business

the key ingredient that 9 out of 10 business owners forget to implement 

3 business basics that supersede all others in a startup venture 

a life changing system that will alter your personality in 90 days 

how to deal with the inevitable resistance you will face

how to deal with challenges and problems in your business
If you are ready to claim your freedom and start the business you have always dreamt about, you can do so by clicking below,  
Then go further and explore what you need to be your own boss by getting the Be Your Own Boss Package!
The package includes:
The

Be Your Own Boss Workbook  e-book with
The Be Your Own Boss audios to listen to while driving or doing chores!
The Be Your Own Boss Video Presentations for the Workbook
AND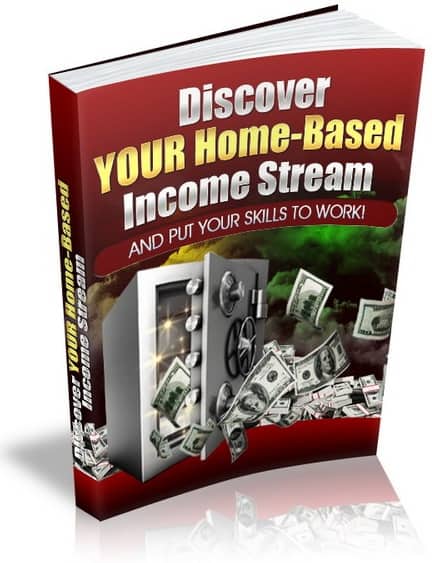 BONUS!   Discover your Home-Based Income Stream
An  e-book on the various ways you can use your current skills to go on the internet and start a home-based business.
 
FOR THE BE YOUR OWN BOSS PACKAGE including Book, audio,video and Discover your Home-Based Income Stream 
Now ,  go USE IT! and let's get you started on your business!